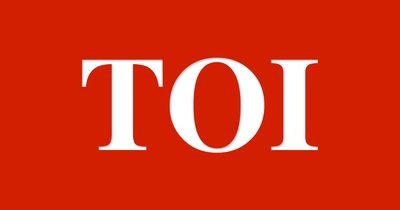 HYDERABAD: In yet another undercover operation, officials of the state forest department busted an interstate wildlife poaching racket and seized four kilograms of pangolin scales.
The operation, covering Telangana, Andhra Pradesh and Odisha, lasted for almost a month and led to the arrest of 12 poachers, who are suspected to have killed at least four pangolins in Dammapet forest of Kothagudem district in Telangana, Lambasingi village in AP and Sileru village in AP near Odisha border.
On a tip off, forest divisional officer (FDO) of Kinnerasani wildlife management division Katta Damodar Reddy started enquiring about the case on June 29 and arrested Badavat Ravi of Kothagudem after he tried to encourage tribals of Bhadrachalem area to catch pangolins.
"Ravi revealed during enquiry that he purchased scales from a person in Chintur area of Bhadrachalam for Rs 10,000 and was proceeding to Chandrapur in search of a buyer. He also confessed that pangolin scales are available with Shaik Rafi of Guntur, who along with Ramchander Karmakar and Soma Mani Prasad are planning to sell pangolin scales in Hyderabad," pointed out Reddy, who then decided to pose as a potential buyer to nab the rest of the gang.
"I called one of the poachers by posing as a potential buyer. They offered six pangolin scales in exchange of Rs 40 lakhs," said Reddy.
The forest officers then kept a tight vigil in Hyderabad and other places in the state where illegal wildlife trade is rampant and arrested Sunil, Nagaraj and nine others. The police, who are on the look out for three more members, say that the gang also has links in West Bengal and Assam.
According to L Ranjeet Naik, divisional forest officer (DFO) Kothagudem, a total of 12 persons have been arrested out of the 15 accused. They are remanded in Khammam sub-jail by forest range officer Srinivas.
"Pangolin scales have no proven medicinal value. Surprisingly, the demand for pangolin meat and skin suddenly skyrocketed after China has banned the sale of pangolin meat in its wet markets. The pangolin trade runs through Bihar, Nepal, Manipur and Myanmar routes," said Naik. Indian pangolins are an endangered species and are given the highest level of protection by including them in Schedule I of the Wildlife Protection Act, 1972.
FDO Damodar Reddy, Hyderabad Vigilance DFO Rajaramana Reddy and 12 other forest officials monitored the operation.
Source link