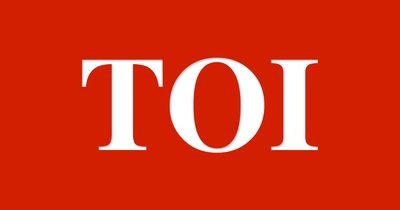 Visakhapatnam: The state reported its biggest single-day spike of 8,147 Covid-19 cases on Friday — the highest number of positive cases in the country after Maharashtra. Friday's samples also produced the highest positivity rate of 17 per cent.
The cumulative caseload in AP has now crossed the 80,000-mark and now stands at 80,858 cases. The death toll increased to 933 as 49 more people succumbed to the pandemic. Incidentally, Friday's toll is the lowest in the last one week.
About 2,300 people recovered from the pandemic in the last 24 hours. There are currently 39,990 active cases in the state, besides 39,935 cumulative recoveries and 933 deaths, for a recovery rate of 49.3%. This is against the national average recovery rate of 63.45 per cent.
East Godavari reported 1,029 new cases to cross the 11,000 mark, followed by Anantapur (984), Kurnool (914), Visakhapatnam (898), West Godavari (807), Guntur (703) and Chittoor (630).
Of the 49 deaths, 11 are from East Godavari, nine from Krishna, eight from Kurnool, seven from Srikakulam, five from West Godavari, three each from Guntur and Visakhapatnam, and one each from Chittoor, Prakasam and Vizianagaram districts. East Godavari is now the third district in the state to cross the grim milestone of 100 or more Covid-19 deaths. The toll in Kurnool district has touched the 150-mark, the highest in the state.
The health department, which ramped up testing numbers in the last few days, tested 48,114 samples between 9 am on Thursday and 9 am on Friday. The state has so far tested 15.41 lakh samples.
When it comes to the district-wise caseload break-up, East Godavari occupies top spot with 11,067 cases, followed by Kurnool (9,615), Guntur (8,800), Anantapur (8,266), Chittoor (6,569), West Godavari (6,541) and Visakhapatnam (5,061). Vizianagaram district has the lowest local infection load of 2,402 cases.
Owing to the growing number of infections, the health department on Friday extended the permission for providing vehicles to medical officers for three more months as part of the community surveillance protocol in the rural areas of the state.
The secondary health and surveillance team (SHST) will be headed by the medical officer of the local primary healthcare centre, while some paramedical staff working under the PHC and one staff member of the village secretariat will also be part of the team. The SHST will visit all households marked by ANM (auxiliary nurse midwife) as part of the Covid-19 containment at the community level.
Source link